Mistress, Tyne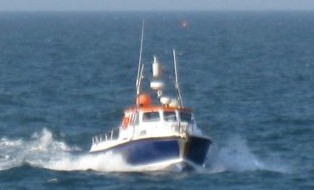 Mistress is a 38ft long Aqua Star.
She is certified by the Maritime and Coastguard Agency (MCA) as category 2 with an operational Code of Practise (C.O.P) of 60 miles.
She is insured and certified for a maximum of 12 people.
She is a twin engine fast boat. This means you spend less time travelling and more time fishing!
Safety and Equipment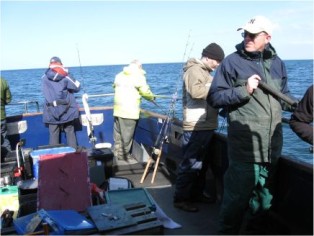 There is a large deck area that can comfortably accommodate up to a maximum of 12 anglers.
Mistress is a modern boat. It is regularly maintained and surveyed and kept in excellent condition.
The boat is fully equipped with all safety equipment and the latest navigation and fishing electronics.
Aboard Mistress, your safety is assured.
Boat Location and Pick Up Points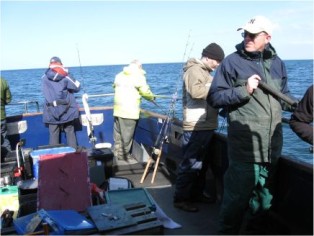 The boat is moored at, and sails from, Royal Quays Marina; North Shields. The Marina has extensive free parking.
The pick up point on the North bank of the Tyne is at Royal Quays, North Shields. Thi is from the refuelling pontoon 50 metres from the clock tower.
The boat also picks up from the South bank of the River Tyne at the Mill Dam Pontoon, which also has free parking, located directly opposite the Customs House at South Shields.
This is useful because it reduces travelling time for people travelling from South of the River Tyne and avoids the toll payable at the Tyne Tunnel.
Boarding the boat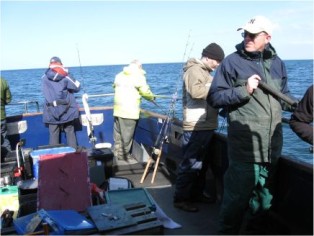 Boarding and loading your equipment onto the boat is safe and easy from a floating pontoon at both the Royal Quays Marina and Mill Dam.